I couldn't think of a good title. So, I'm hoping something might come to me as I keep typing.
Nope.
I got nothing.
Oh. Except that this is an [archive] template tag test-icle.
The [categories] inside the blog entry works out well though. I like it.
I just bought a shiny new deathbot mouse trap for MouseHunt.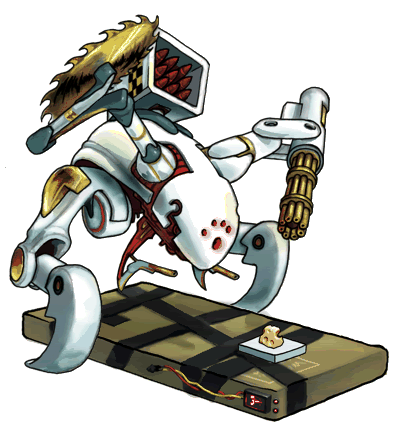 MouseHunt is a free Facebook game developed by HitGrab Inc. The illustrations, including the one above, were done by Jacob Johnson.
I'm in the Laboratory catching Zombie mice. Feel free to join the hunt there.